Pure Radio Sponsors
Program Schedule
We are excited about the transition and changes that are in the works at Pure Radio.  We are moving from good to great in our radio ministry to Jacksonville.  Check back daily for the updated program schedule and exciting announcements.  Wonderful things are happening at your Pure Radio!
Announcements
Check back later for announcements or important Updates!
The Visionary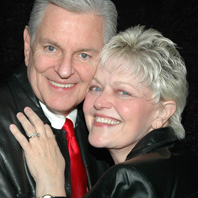 After nearly 40 years of ministry in Jacksonville, we are just beginning to tap into the spiritual potential for Jacksonville.  We love this city and are passionate about reaching its' people for Christ.  Jacksonville has been blessed with a very rich Christian heritage and is filled with tremendous churches. Our desire is to utilize this gift that the Lord has brought to us to build and strengthen the Body of Christ in North Florida.  We want WJNJ to be a resource to churches large and small.  It is vital that we network our resources and experience, so that that the 'mega' churches are reaching out to assist the young smaller congregations.

The Format
PURE Radio is primarily a contemporary gospel station, which provides an outlet for Christian teaching and ministry. As a "not for profit" commercial station, our funding comes from ministry time slots and advertisement spots. We will incorporate the unique visions and personalities of the various churches and ministries throughout our community – all in Christian love.
Our Goal
Is to provide a voice of unity for the believers of Northeast Florida. We will build bridges, not walls, between churches and neighbors. We will broadcast a Christian message that supersedes any denominational, racial or cultural boundaries. We want the body to know that they are loved, challenged and called to a higher place in Christ Jesus.
Featured Broadcast